Protection for Computers
Enclosures to protect PC and computer hardware in industrial and commercial applications, ensuring security of computer and electronic equipment. PC Guard have a range of high quality products to suit many industrial and commercial applications from enclosures to Industrial waterproof stainless steel computers sealed to IP65.
Our experience has been the basis for the development of our own products and the development of enclosures to suit our customer's requirement and budget.
Computer Enclosure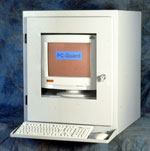 Features are
Filtered air supply with positive internal pressure to prevent dust and dirt from entering

Sealed doors, front sealed to IP54 to keep dust and fluids out

Lexon anti scratch and anti shatter window

4-Way mains distribution unit

Epoxy powder coated metal case

Supplied fully assembled ready to use

Optional stand for printer either enclosed or open.

Lockable door front and back for security and easy access.
When designing the computer enclosures we looked at what customers really needed and designed manufacturing cost out so that we could drive the price down, achieving a better price for you.
Computer enclosure to protect PC's
Width 610 | Depth 650 | Height 750 | Weight 37
Price each
Pedestal stand

Pedestal Stand to support PC-Guard
Width 610 | Depth 650 | Height 900 | Weight 5 |
Price each
Open printer stand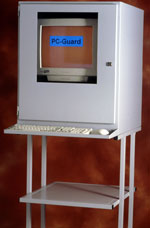 Width 610 | Depth 650 | Height 900 | Weight 6 |
Price each
Lockable Printer Enclosure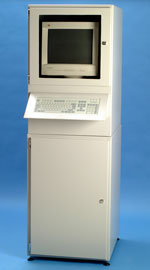 Width 610 | Depth 650 | Height 900 | Weight 25 |
Price each
Lockable keyboard draw for computer enclosure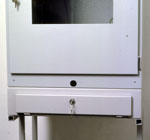 Width 610 | Depth 650 | Height 140 | Weight 5|
Price each
Industrial keyboard IP65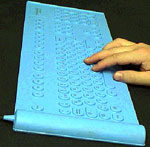 More information Click here
Price each
Custom enclosures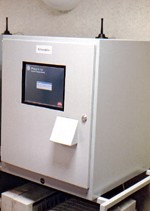 TFT touch display with bar code laser scanner in the door
Slim line TFT touch screen pc guard.

Contact PC Guard for information on other enclosure products, optional extras or specials.