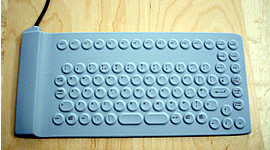 This truly resilient industrial keyboard is specifically designed to allow use in hazardous environments. This works alongside our computer enclosures to ensure complete protection in hazadous environments
For use in factory floors, mining, construction sites, chemical workshops, laboratories and outdoor areas.
Our keyboards all conform to IP 65 (waterproof) Standard.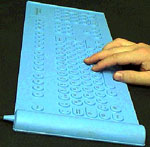 Can be kept cleaned with household detergents thus making it easy to maintain.
Letters on the keyboard are guaranteed not to rub off or fade.
For more information Please Contact PC Guard for more details.