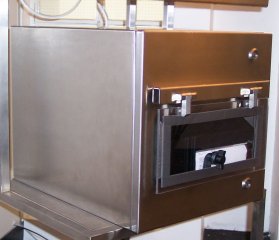 Printer Label enclosures are designed specifically for protection of printers in food processing and pharmaceutical companies.
The PC-Guard Label Printer enclosures are also made in a Stainless Steel form and are sealed to conform to IP54 specifications. Jet wash them and the printers will be clean and safe.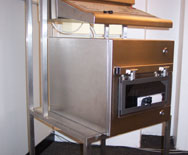 Why use a Label Printer Enclosure?
Label Printer enclosures allow the use of printers on a food processing floor of a factory to stand along side computers in areas that need to be hosed down, so to ensure the complete area is clean.